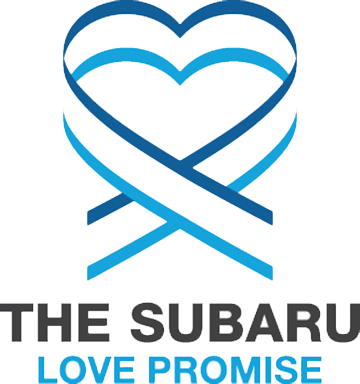 What is the Subaru Love Promise?
Subaru and our retailers believe in making the world a better place and the Subaru Love Promise is our vision of respecting all people. This is our commitment to show love and respect to our customers and to work to make a positive impact in the world.
How is Subaru of Corvallis dedicated locally to the Love Promise?
At Subaru of Corvallis, the Subaru Love Promise is just that. A promise. It is a promise to do right by Corvallis by partnering with nonprofit education, health, community environment, and animal organizations - to set Subaru apart through our deed of our partners. To be unlike any other car company in Corvallis by doing what is right and good, just for the sake of doing it. We promise to love Subaru and more importantly, to love Corvallis.
Corvallis Environmental Center, Oregon Hunters Association
Love INC, Oregon State University
Old Mill Center, Boys and Girls Club of America, CASA, Local Schools Music Programs, Smart Reading Program
Benton Hospice Service, Pastega Regional Cancer Center
Love Promise Stories from Subaru of Corvallis
Subaru and Subaru of Corvallis believe in making a positive impact on the communities in which we live and work. We uphold that belief through our Love Promise Community Commitment. Every month, we select inspiring stories from customers and partners from around our area who strive to support our collective commitment and feature them here
Coco the underdog finds a home thanks to Subaru of Corvallis! - Emily J
Through our partnership with Subaru of Corvallis, we ran a "U-Pick Pets" harvest adoption special during the month of October, highlighting the animals that needed an extra boost to find a home. During the month, all of our U-Pick Pets found their new homes, and many more animals did as well, for a total of 139 adoptions! We are particularly happy about a special adoption, that of our friend Coco. Coco came to the shelter with her distraught owner, a person experiencing homelessness. Coco had been hit by a car and needed extensive surgery and it was uncertain if she would ever be able to walk on her own afterward. Her owner was devastated but agreed to surrender Coco to Heartland so she could find a home that could handle her future mobility issues. Coco came through her amputation surgery well and found a wonderful home during the U-Pick Pets harvest special sponsored by Subaru of Corvallis with a family who is ready to help her live her best underdog life, regardless of her mobility. Shelter pets are perfect just they way they are. Thank you to Subaru of Corvallis for promoting adoption and giving underdogs (and cats!) the visibility they deserve!

---
Subaru of Corvallis Gives Back! - Addie N
On Tuesday, June 21, Subaru of Corvallis had the unique opportunity of delivering 80 blankets and 25 arts & crafts kits to the patients at Willamette Valley Cancer Institute (WVCI) in partnership with the LLS Pacific Northwest Region. This Subaru Team also brought handwritten cards for the patients from Subaru employees and customers. Since its inception, WVCI has been a thought-leader in their respective fields. Subaru of Corvallis and The LLS Pacific Northwest Region are grateful to have been able to support the mission of an incredible organization.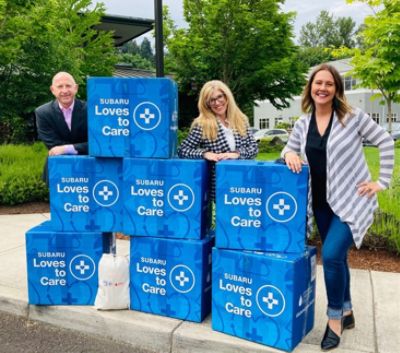 ---
Subaru Drives Positive Change for Foster Youth - Alyssa M
With a year of uncertainty and limited cars on the lot, Subaru has shown their dedication to supporting the most at-risk youth in our community by selecting CASA-Voices For Children as their hometown charity for their "Share the Love Campaign". For every new Subaru purchased or leased from November 18th 2021-January 3rd 2021, customers were given the opportunity to choose a charity that will benefit from their purchase. In addition to some wonderful nationwide charities, CASA - Voices for Children was their hometown charity option this year. For every new lease or purchase, Subaru donated $250 to the organization of the customer's choice. Of those customers, nearly all of them chose to support CASA. Because of the consideration of these customers, Subaru of Corvallis presented a check donation in the amount of $20,000 to our organization. Subaru of Corvallis stands with us in our mission to ensure the best outcome and future for each abused and neglected child in Benton County and beyond by training volunteers to provide advocacy, life skills, and expanding services to help kids thrive. This donation will change the lives of local foster youth by supporting us in providing them with trained volunteers to advocate on their behalf in an often overburdened justice system. Foster youth who have an advocate experience fewer changes in foster homes, do better in school, and begin to feel hope again. We truly appreciate the ways in which they have shown their commitment to our most vulnerable youth, both today and in the future.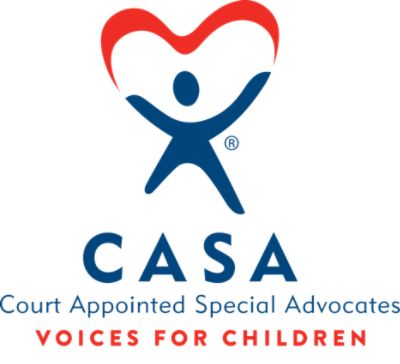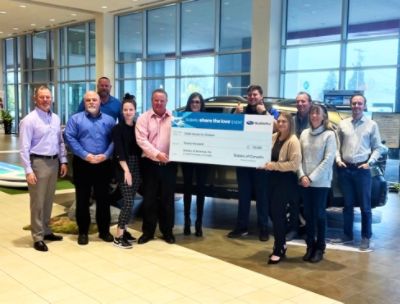 ---
Subaru of Corvallis Shares More Than Just Love - Kate C
I knew that the team at Subaru of Corvallis was very community minded and had shown how much they care over the years. I have seen it many different times. When I joined a nonprofit organization that provides services and support for survivors of domestic and sexual violence, they didn't hesitate to say: "What can we do to help?" They are always there to support families in need. They understand that when someone makes that crucial decision to leave a violent home, they often are not alone, the kids go with them. It is a family in crisis and trauma. It takes funds to help that family get to safety and a new life. Subaru of Corvallis's most recent donation will help 20 families with application fees for safe housing. Amazing ! They make a difference in our community, they step up when asked, they help us help families and we are so grateful MKC Executive Director CARDV cardv.org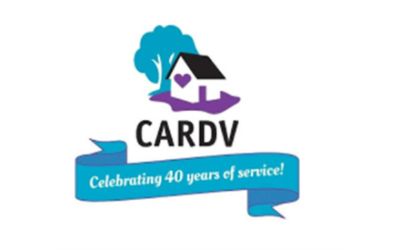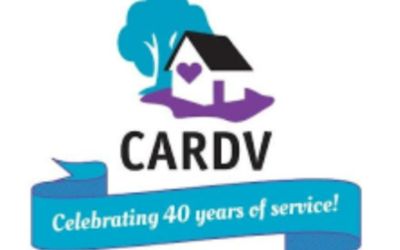 ---
A Love Promise Community Commitment Story. - Michael R
Thank you to Subaru of Corvallis for your support to the Military Science Scholarship Endowment Fund (MSSEF). This fund along with the Benton Community Foundation has provided support to our future military leaders for 31 years. Your donation is part of an ongoing effort since 1991 to extensions- Western Oregon University, Corban University, OSU Cascade in Bend, Linn Benton Community College and Chemeketa Community College, as well as needy veterans and Families. In 1991 the Fund awarded a total of $150 in scholarships to two Army cadets. The first donors were serving in Desert Storm at the time the MSSEF was founded. Since then their donations along with the collective effort of thousands individuals and businesses, such as Subaru of Corvallis, have made it possible to award almost $600,000 in scholarships and support to needy veterans and families over the past 31 years. The cadets and midshipmen from the Army, Air Force and Naval Science (Navy and Marine Corps) ROTC programs at OSU who received these scholarships have served and continue to serve worldwide and protect or country and the freedoms we enjoy. Michael T. Rainbolt LTC, US Army Retired Trustee 541-760-7736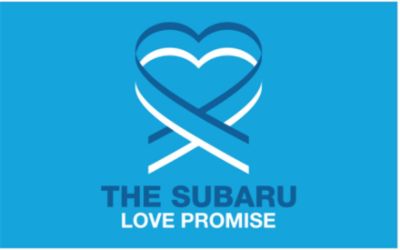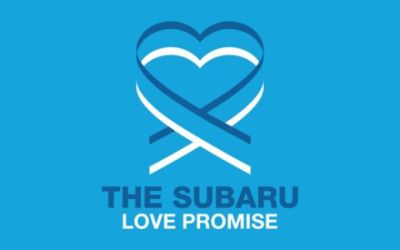 ---
Subaru keeps pets with families - Emily J
At Heartland Humane Shelter & Care we recognize the impact that animals have on our lives and strive to preserve the human-animal bond. Our Safe Housing Program embodies this, providing free and confidential care for the companion animals of families in crisis situations in our local community. At Heartland we know that animals are family, and are sometimes the only family a person has. For those fleeing domestic violence, needing medical treatment, or without permanent housing, the safety and well-being of their animal companion should not be an another thing they have to worry about. Since 2002, Heartland has been providing care to animals and comfort to families through the Safe Housing Program. We offer this care, including boarding, vaccinations, parasite treatments, spay/neuter if needed, and more to families at no cost, so the humans can take care of themselves and get back on their feet. In 2020, with wildfires, record temperatures, medical emergencies, and homelessness affecting more people this past year, The Safe Housing Program provided care for animal companions with the promise that they would be reunited after people received the help they needed. With support from Subaru of Corvallis, Heartland was able to cover the costs for 6 animal companions in the Safe Housing Program, providing a full 30-day term of boarding, medical care and, most importantly, peace of mind for the families who were reunited with their animal companions.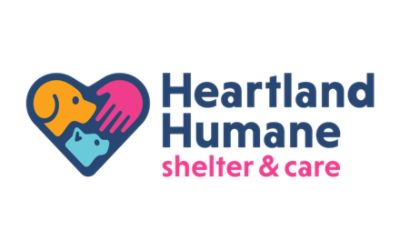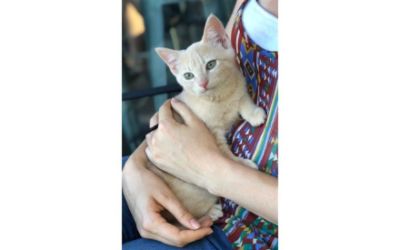 ---
How to Make an Impact? Ask the Corvallis Team! - Kate C
Subaru of Corvallis Shares the Love in so many ways. Our programs have expanded into south Benton County. Transportation is required for our staff to adequately provide outreach services including helping kids get to and from our Therapeutic Classroom, and parents to have access to food, resources, and services. We were so honored to not only receive the 2019-20 Share The Love donation, but also a much needed food donation from their "Fill The Forester" campaign. As the year wrapped up, we were able to provide some holiday cheer and had a good start for the 2020 service plan. And then came March of 2020; everything changed. The pandemic has been especially hard for low income and marginalized families. Classes were canceled, home visits needed to be reinvented and families needed our services more than ever. When we received our Share The Love donation from Subaru, it was like a lifeline for our client families and our staff. We received an astonishing $26,233! The timing was impeccable! This wonderful support helped us to deliver over 300 food boxes, and more than 850 activity/educational packets to our families all over Benton County. Other funds were earmarked to help purchase books for the kids to help bolster early reading exercises, and to help cover operational costs for children's therapy. Our local Subaru of Corvallis Dealer provides the type of local community support that is so impactful and this year especially, immeasurable! We are proud to partner with such a community-minded group of people lead by the General Manager, Dustan Simmons and Sales Manager Scott Goff! We thank you for helping the kids in our community get a great start in life.The Old Mill Center for Children and Families offers 6 programs throughout Linn and Benton Counties providing early education, prevention, intervention, mental and physical therapy to kids from birth to 18 and their families. Kate Caldwell, Development ManagerOld Mill Center for Children and Families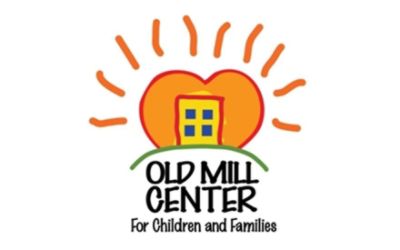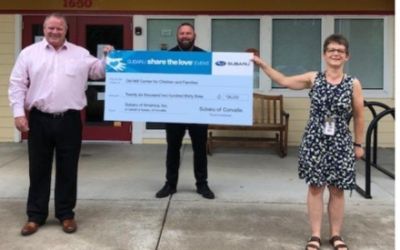 ---
Subaru Makes a Difference in Our Community - Teagan O
I am an outreach and events coordinator at a small nonprofit called the Corvallis Environmental Center. We serve the community by providing nature-based educational programming to children and grow produce in our educational garden that is then donated to those in need. Subaru has been an invaluable partner and generous supporter over the years of this work that is so important to our community. They have always loyally supported our events through sponsorships and I can always call on them to help us promote our programs. Subaru has helped us achieve our goals of providing nearly 12,000 lbs of fresh, healthy food to struggling families every year, and providing quality, outdoor education to our futures generations! We cannot express enough how grateful we are for their support and how much it means to the community. Thank you Subaru of Corvallis!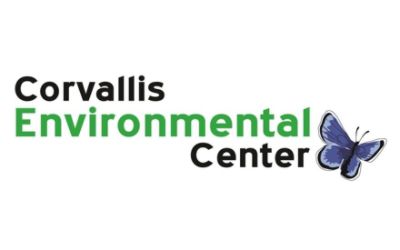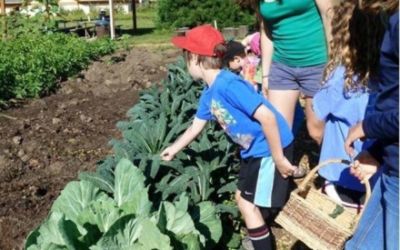 ---
A Life-Saving Gift - Leigh M
With the generous donation of 80 blankets from Subaru of Corvallis, Albany Helping Hands Shelter is able to give blankets to folx living outside this winter. Can you imagine a blanket being the only warmth and protection you have between yourself and the weather? Subaru of Corvallis thought about this and found a way to help. The life-saving gift of a blanket says – WE SEE YOU AND WE CARE. Thank you Subaru of Corvallis for truly living out loud THE SUBARU LOVE PROMISE.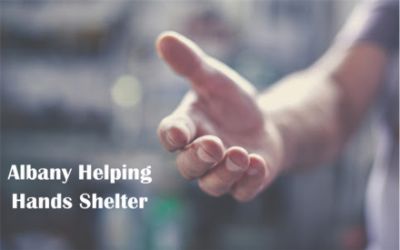 ---
Share the Love with ABC House - Leslie F
Thanks to the Share the Love campaign, Subaru of Corvallis has made an incredible impact in our community and the children and families we serve here at ABC House – the Child Abuse Intervention Center serving Benton and Linn Counties. During the first part of the year, Subaru of Corvallis has assisted ABC House with providing medical exams for 72 children. They have also supported 109 forensic interviews and helped us educate and train nearly 1,900 students and 718 adults about child abuse and internet safety. It is compassionate supporters like Subaru of Corvallis who ensure each and every child at ABC House receives comforting care and reassurance that healing is possible. From the medical exam and the forensic interview, to counseling sessions and a welcoming atmosphere that delights, Share the Love directly impacts the lives of hundreds of abused children in Benton and Linn Counties.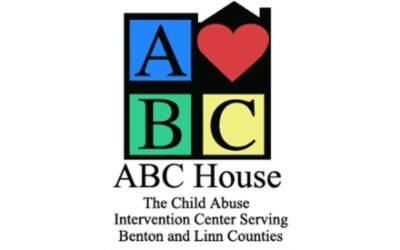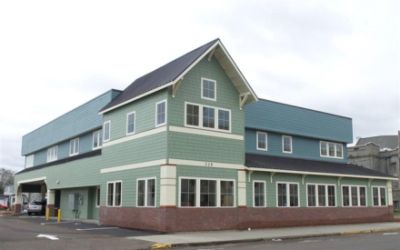 ---