Everyone knows that Subaru makes vehicles that are rugged and reliable. The standard all-wheel drive gives them extra traction on rain, mud or mountains, and the brand is known for its reliability. Subaru also prioritizes safety during design, leading to vehicles that keep you protected out on the road. There is one aspect of Subaru that people sometimes forget, though; Subaru makes vehicles that are fun. Subaru drivers know this, but the general public sometimes forgets. We have just the thing to remind them: the Subaru WRX.
No blog posts found. Please check again later.
Although Subaru does make great crossovers, the Subaru WRX is there to remind people that they're capable of so much more. The Subaru WRX is built for performance, and it will put a smile on the face of even the most jaded of drivers. Its good acceleration and great handling make for a fun drive, and the standard Subaru all-wheel drive helps deliver all of its power to the road. Of course, it also helps give more traction on wet roads. Drivers looking for even more will enjoy the Subaru WRX STI, the special speedy version of the special speedy model.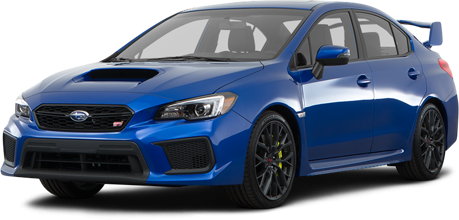 The Subaru WRX will keep you safe out on the road. Every model since 2014 has received either a Top Safety Pick or a Top Safety Pick+ from the Insurance Institute for Highway Safety. Standard safety features include antilock disc brakes, a rearview camera, and standard traction and stability control, as well as a variety of airbags.
Drivers in the Corvallis, Lebanon, Willamette Valley and Albany areas will appreciate the power and the capability that the Subaru WRX provides. Subaru makes driving fun, and the Subaru WRX is a perfect example. If you're interested in making your daily commute more enjoyable, just give us a call at (888) 710-3643, or come visit us here in Corvallis, OR. We're here to help.