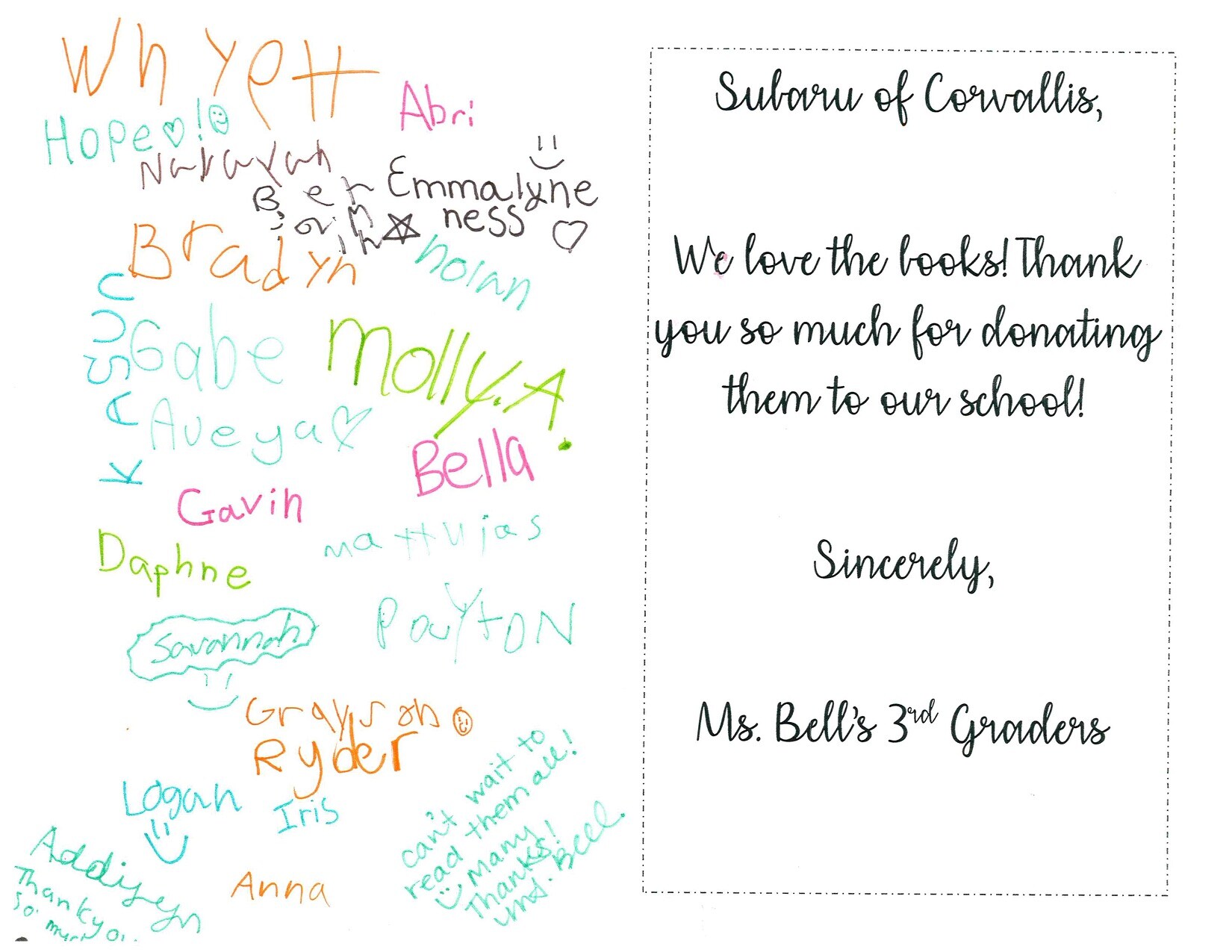 Subaru Loves Learning

---
At Subaru, we know the deepest learning happens when students have the tools they need to inspire new ways of thinking and seeing the world. Through our Subaru Loves Learning initiative, Subaru of Corvallis donated 200+ books to Century Elementary School's SMART program.
Since 1992, SMART has been pairing caring adult volunteers with children to provide reading support and books to take home and keep. SMART volunteers read one-on-one with students weekly during the school year, modeling a love of reading and building children's reading skills and self-confidence in a positive, child-guided environment.
For more information, or to find out how you can get involved, visit getsmartoregon.org/get-involved/.
The benefits of a CASA assigned to a child include:
Child receives needed services child has more stability within the system child does better in school
The child is less likely to suffer re-abuse
parents often make long-term lifestyle changes
The generational cycle of abuse is more likely to be broken; meaning that the child is less likely to grow up and abuse their own child.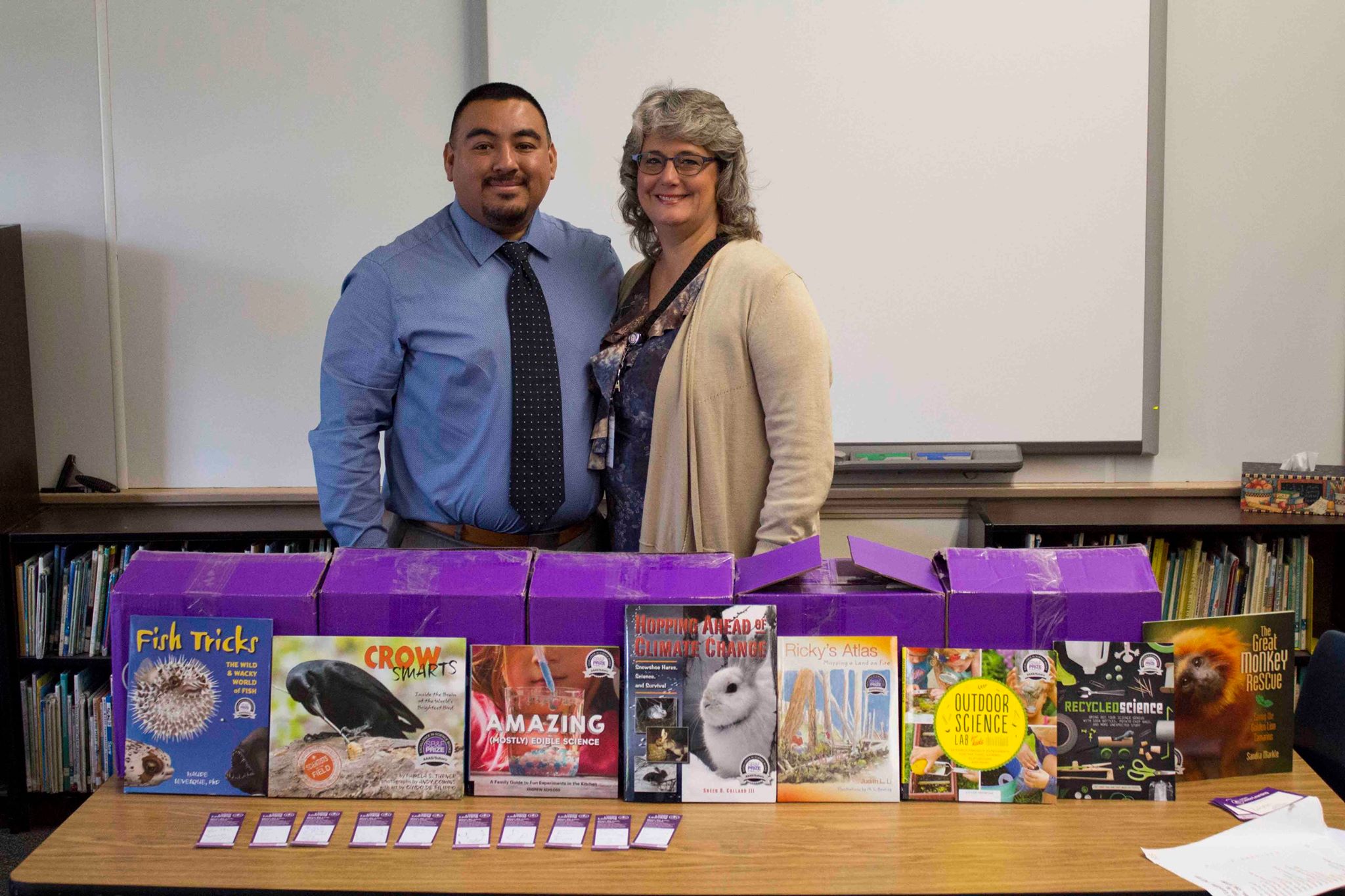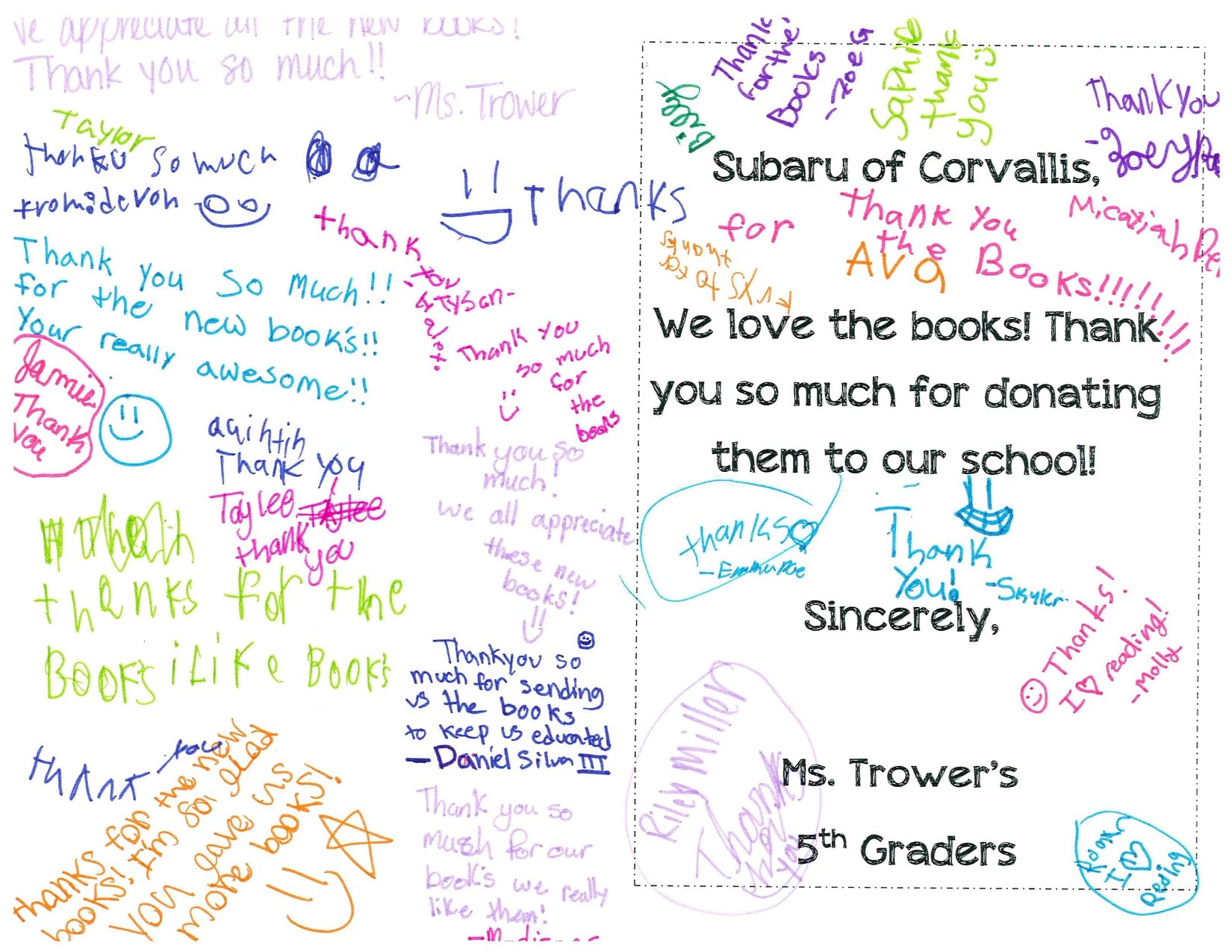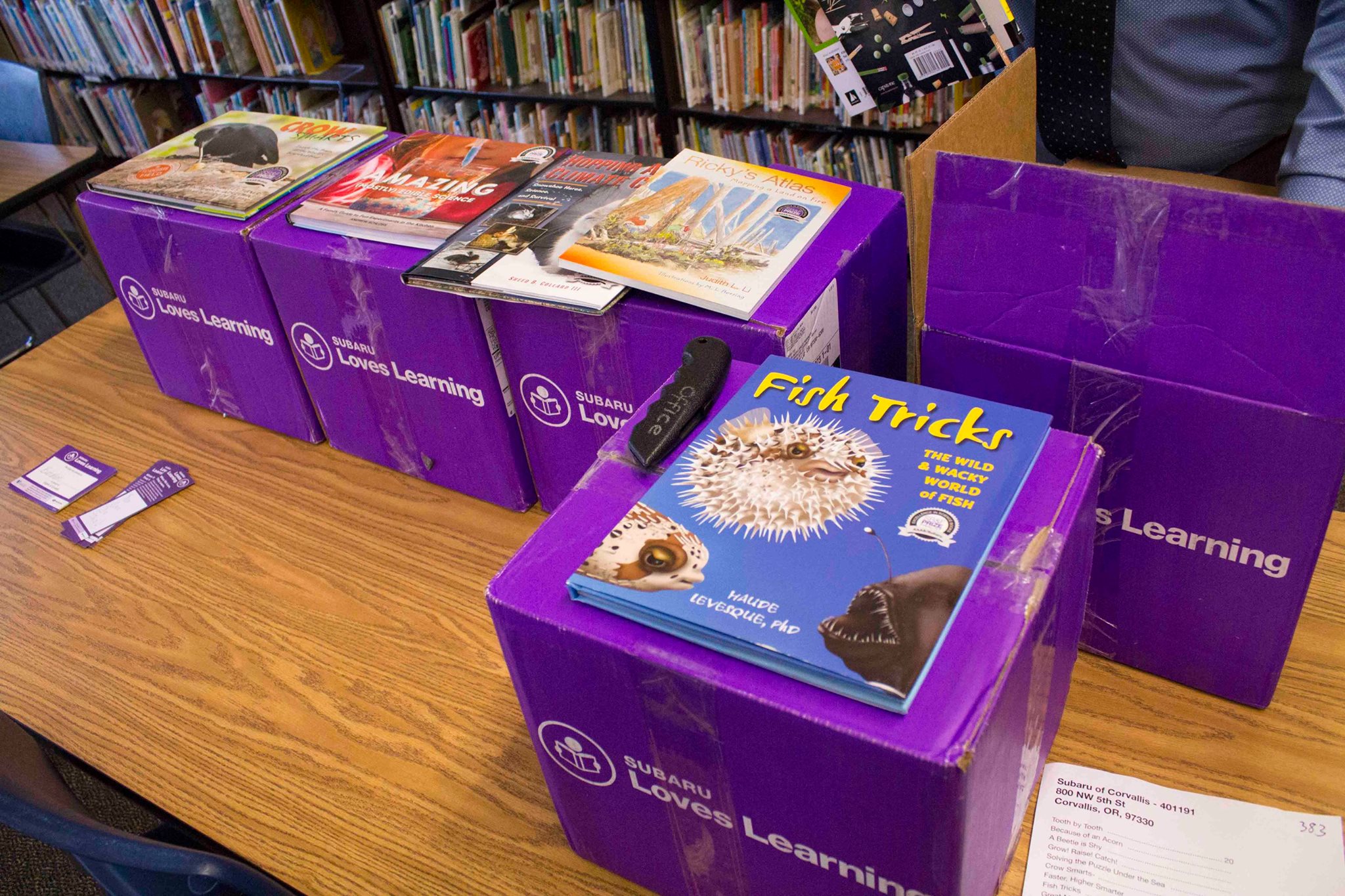 CASA

---
Subaru of Corvallis proudly partners with CASA in their mission to advocate for children in the Corvallis area. CASA-Voices For Children trains, mentors and supports community volunteers to advocate for abused and neglected children who are within the legal custody of the State.
A volunteer is matched with a child and they focus on what is in the child's best interest.  This includes quick access to needed services (medical, dental, vision, developmental assessments, therapy....).  In addition, the parents progress with their required services are monitored.  From the investigation that is completed by the advocate, a recommendation is made to a Judge on what would be in the child's best interest; return to parent(s), adoption or guardianship.  A case usually lasts for 2 years, but can be shorter or longer depending on everyone's progress.  Our goal is to ensure the child receives a permanent, safe, stable and nurturing home and does not suffer re-abuse.
Puttin' on the Pink

---
Subaru of Corvallis is focused on connecting with our community and giving back to our neighbors. In honor of Breast Cancer awareness month, and all the brave women who have fought breast cancer we participated in "Puttin' on the Pink".
In conjunction with the Corvallis Clinic Foundation Puttin' on the Pink is aimed at creating a fund to keep Project H.E.R. (Help. Enlightenment. Resources) - a comprehensive breast health services program - available to women in Benton, Linn and Lincoln counties.
Puttin' on the Pink event combined creativity with purpose - to raise awareness and funds for breast cancer research and screenings, while creating lifesaving art - in the form of bras re-purposed by local businesses and individuals for auction. And all entry fees went to the continued support H.E.R.
While this event is over, the mission continues! If you want to learn more or help Subaru of Corvallis and Corvallis Clinic Foundation support our community and women, go to puttinonthepink.com and be part of the support!
School Supply Giveaway a huge success!!!

---
Nearly 400 teachers from throughout Benton County participated in the 13th annual School Supply Giveaway at Linus Pauling Middle School in Corvallis on Friday, Aug. 30 2013.
This year, Subaru of Corvallis joined in the efforts by donating $5,000 for our Benton County teachers.  Along with those efforts, Subaru of Corvallis also donated nearly 1,000 recyclable tote bags for the teachers to help carry out all of the supplies that they received.
About 175 volunteers from various churches in the area helped with the event and approximately $125,000 worth of teaching supplies were given out.
One teacher shared that he didn't really need more teaching supplies but that he came "to feel the love and support."
Subaru of Corvallis is always looking for ways to help our community.  If you know of ways that Subaru of Corvallis can help the community, please call us at 541-754-1515.
Salvation Army Angel Tree Program

---
Subaru of Corvallis was proud to take part in the 2013 Salvation Army Angel Tree Program.  With the help of our great customers in our community, we were able to help 50 families experience a better Christmas.
Through The Salvation Army Angel Tree Program, necessities and Christmas gifts are provided for disadvantaged children from infants to age 12 and for seniors citizens who are 60 years and older. Angel Trees are placed in area stores during the first part of November.
Each tree is adorned with angel tags containing an angel's age, gender, clothing sizes and gift wishes. Community members select an "angel," purchase items for that child or senior based on the information on the tag, and then return the gifts to the store where the angel was chosen.
The Salvation Army provided 5,445 Angels with Christmas joy in 2013!
Along with the familiar Red Kettles, the Angel Tree program is one of The Salvation Army's highest profile Christmas efforts. Angel Tree was created by The Salvation Army in 1979 by Majors Charles and Shirley White when they worked with a Lynchburg, Virginia, shopping mall to provide clothing and toys for children at Christmas time.
The program got its name because the Whites identified the wishes of local children by writing their gift needs on Hallmark greeting cards that featured pictures of angels. They placed the cards on a Christmas tree at the mall to allow shoppers to select children to help. Thanks to the Whites, who were assigned by The Army to the Lynchburg area at the time, more than 700 children had a brighter Christmas that first year.
Three years later, when the Whites were transferred to Nashville, Tennessee, Angel Tree was launched in the Music City. WSM radio, which airs the Grand Ol' Opry, came on board that year as the first Angel Tree co-sponsor in the U.S.
Because of the on-air promotion on WSM in Nashville, as well as national publicity on CNN and the Larry King Show, news of Angel Tree spread across the country like wildfire.