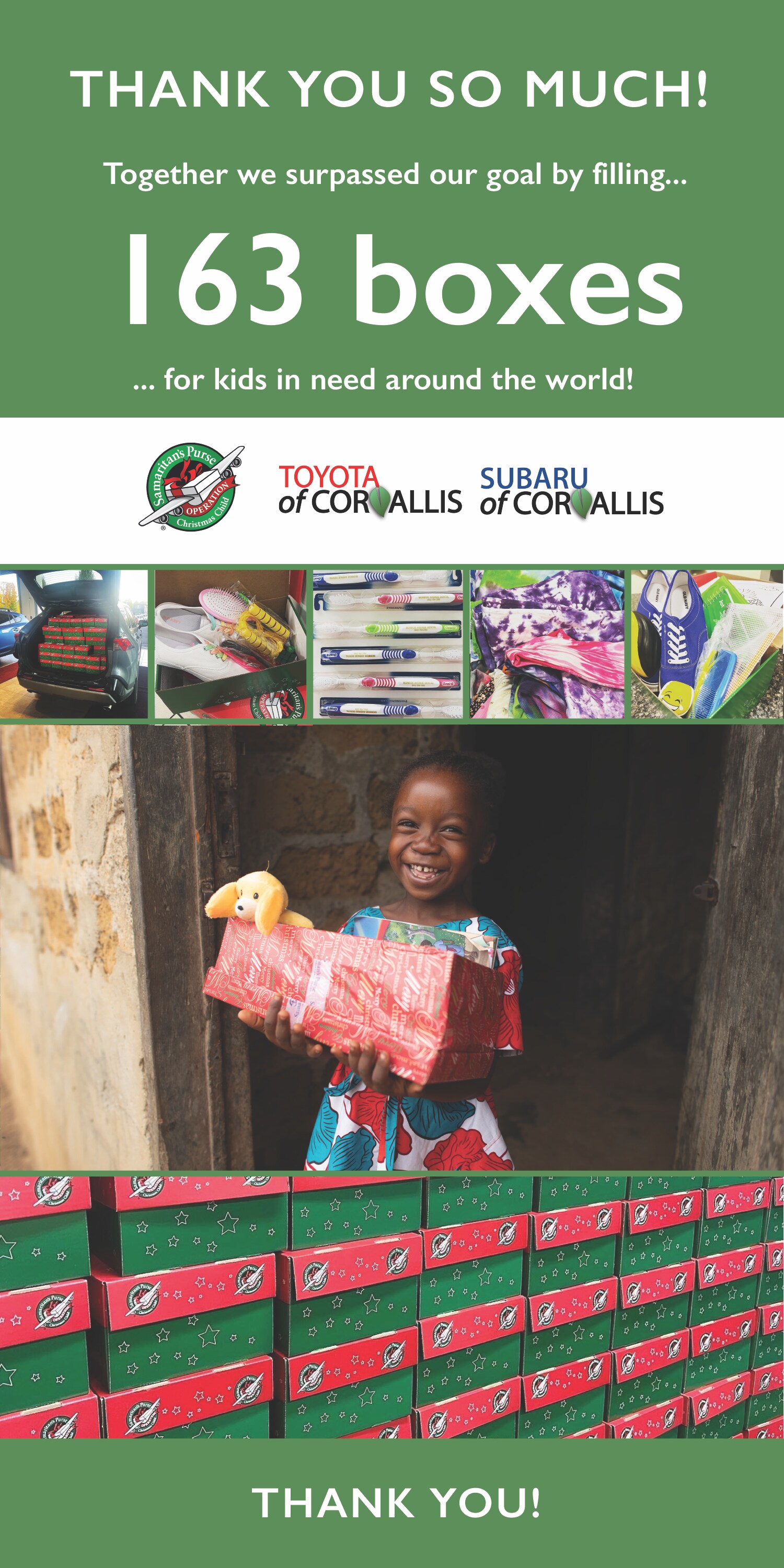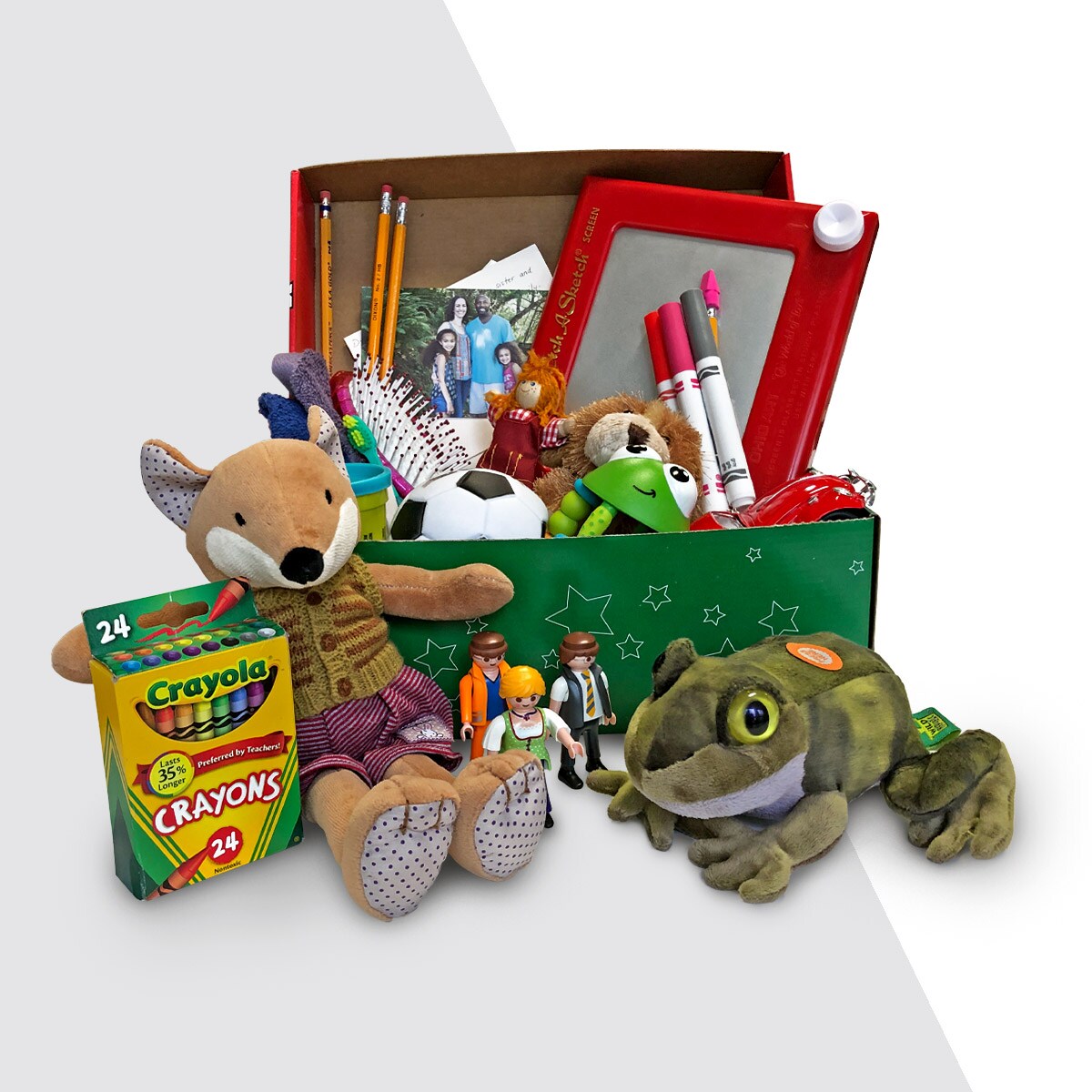 Ways to Provide Joy
It takes $25 to fill one box with essentials and toys for one child. 
Donate Supplies: You can donate any kid friendly essentials or toys at Subaru of Corvallis. 
Donation Ideas: 
- Soccer Ball with Pump
- dolls/stuffed animals
- shoes
- toothbrushes/washcloths/combs/hairbrushes
- socks/sunglasses/jewelry/flashlights
- toys/jump ropes/yo-yos
- pens/pencils/sharpeners/notebooks/coloring books/calculators
Subaru of Corvallis will be doing this event every year, so please check back for updates.
Donations welcome! Donate anything that can fit within a shoe box. Please don't include any food, liquid, or scary items. If you donate something that needs batteries, we recommend donation the batteries as well. 
Subaru of Corvallis : 800 NW 5th St., Corvallis, OR 97330